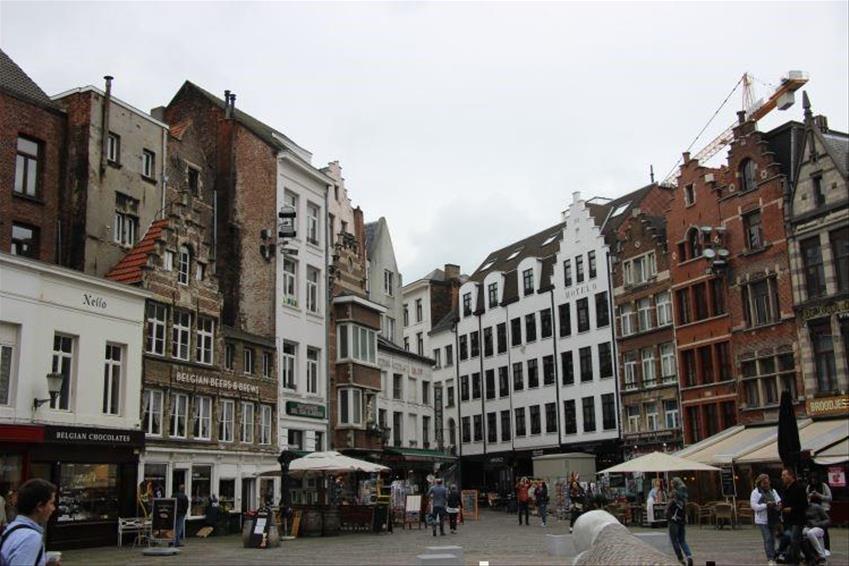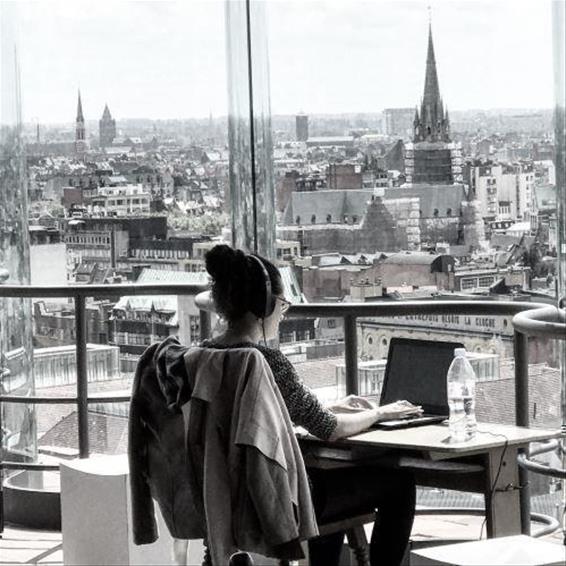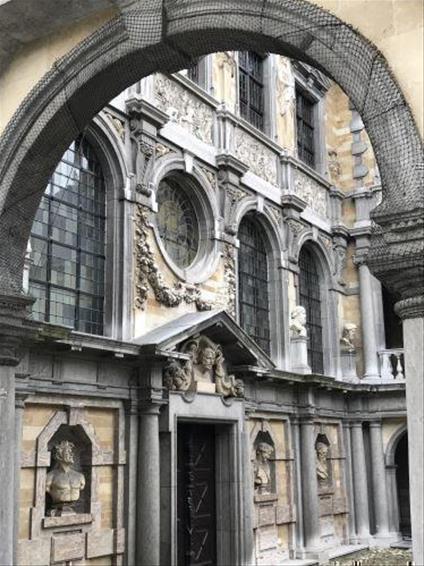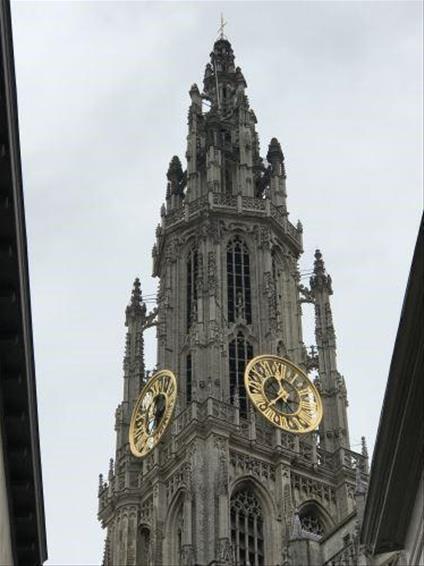 I had two days to explore as much as Antwerp, Belgium's second biggest city and largest port, as possible. After doing some research I found the best way to do this is with the Antwerp City card. This not only provided access to several museums, but also gave me free use of the tram and bus system throughout the city.
The cultural capital of Flanders, the Dutch-speaking northern area of Belgium, Antwerp is both a bustling industrial port city and an outstanding historic centre for Belgian craftwork and artistry. The city was once home to such famous artists as Rubens, van Dyck, and Jordaens, while centuries of prosperity through trade and commerce have bequeathed an inheritance of architectural beauty, which includes the magnificent cathedral, the town hall, and many other outstanding historical buildings in the old town centre. Antwerp is slowly becoming the bohemian/hipster centre of Belgium. It's many galleries, restaurants, and weekend exhibitions, make it a must for anyone interested in art and culture. Add to this the maritime history of the city, and you soon realize Antwerp has so much more to offer.
Below is a pick of the museums that appealed most:
Red Star Line Museum – This is not just a museum that explores the history of a shipping company, but it also goes into detail about the role Red Star Line played in moving immigrants all around the world. This was the start of a completely new life for over 2 million immigrants and a lifesaver for many of them. They bravely travelled from Eastern Europe to North America, leaving everything they knew behind. Some of the more famous of these being Albert Einstein and Irving Berlin.
Rubenshuis – This is the former house and studio of Peter Rubens, and was restored to not only exhibit Ruben and his work, but also the work of his contemporaries.
Plantin-Moretus Museum – This museum is a printing plant and publishing house dating from the Renaissance and Baroque periods. It is associated with the history of the invention and spread of typography. Its name refers to the greatest printer-publisher of the second half of the 16th century: Christophe Plantin. It contains exhaustive evidence of the life and work of what was the most prolific printing and publishing house in Europe in the late 16th century. The building of the company, which remained in activity until 1867, contains a large collection of old printing equipment, an extensive library, invaluable archives and works of art, among them a painting by Rubens.
Middelheim Museum - This is one of the oldest and most original open-air museums in the world. The museum offers a fascinating overview of more than one hundred years of visual arts in an exceptional setting. The collection expands every year. There are about 215 sculptures in the park. Visitors can see the works of such major artists as Auguste Rodin, Rik Wouters, and Henry Moore, and many others under stately trees, lining wide walking trails and on inviting lawns.
Apart from these, there is also MAS (Museum aan de Stroom), MuHKA (Museum of Modern Art), FOMU (Fotomuseum), and MoMu (The Antwerp Fashion Museum).
If you are not a museum buff, then Antwerp also has some amazing architecture spanning as number of centuries. Antwerp's claim to fame is its diamond trade. This still plays a major part, but the Avant Garde fashion movement is now also a major participant in the city. Add to this the city being the birthplace of Rubens, is comes as no surprise that filing up the 2 days was not too hard, and maybe, not enough.