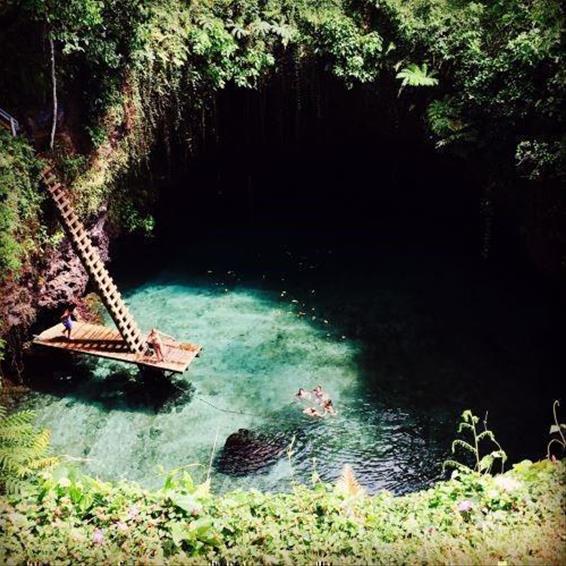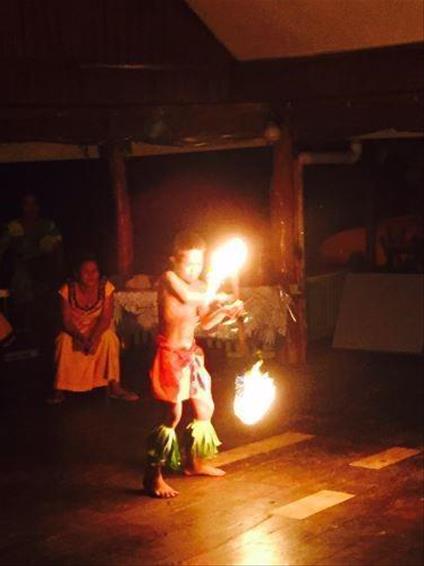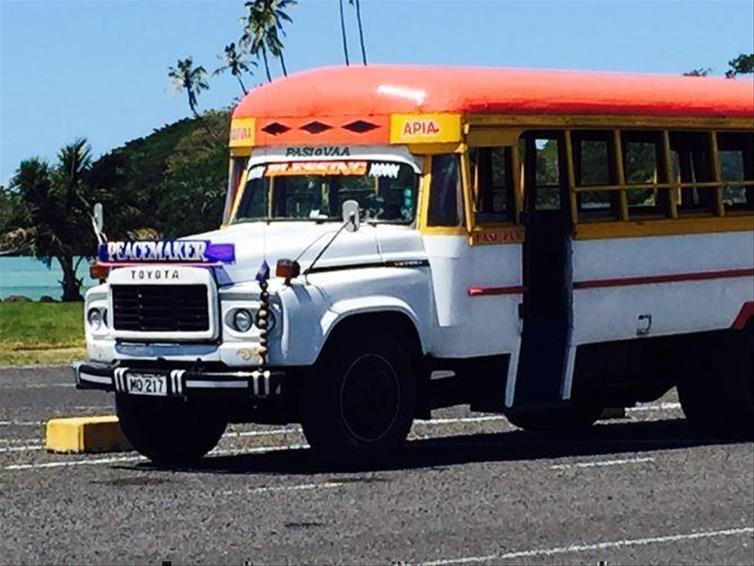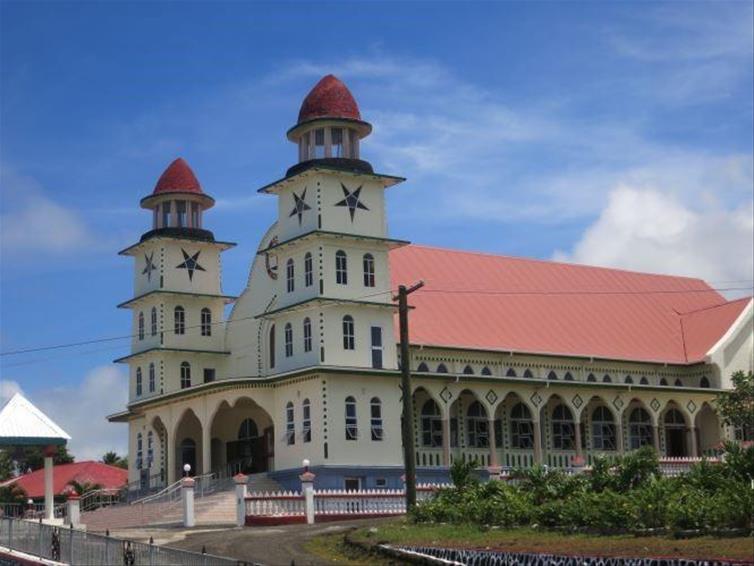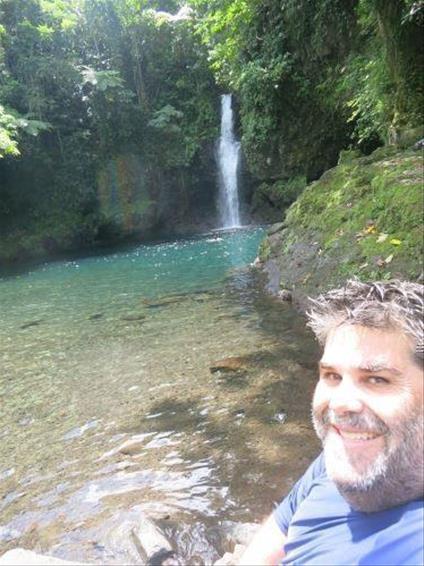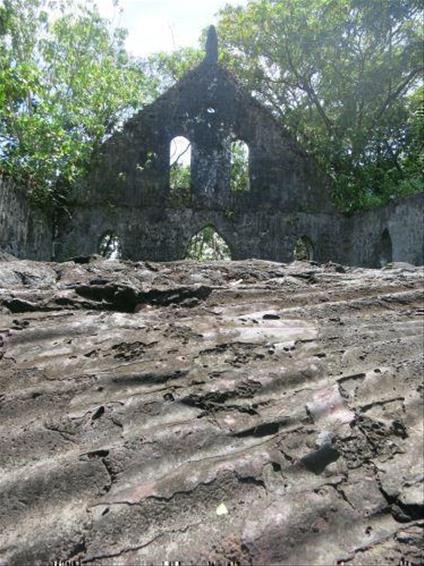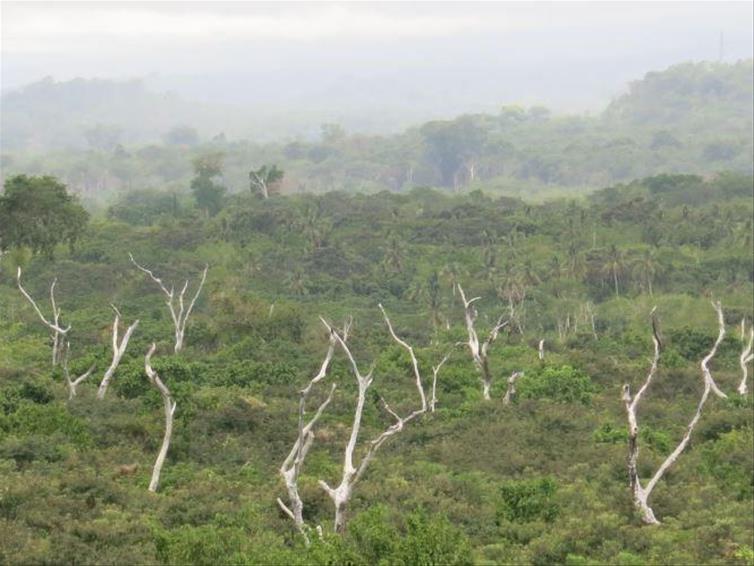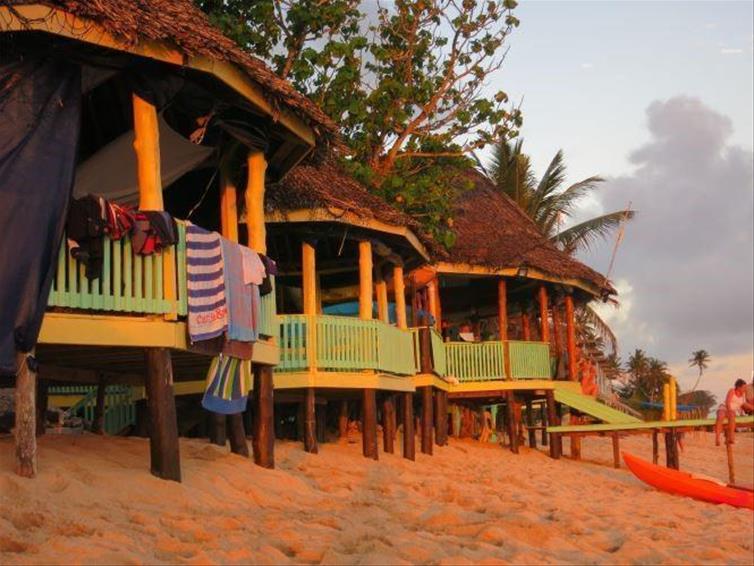 From the moment you land at the airport, the stress of everyday life starts to melt away and you begin island time. The arrivals staff at the airport are very welcoming and friendly and will direct you to where you need to go. Hopefully there is only one flight arriving at a time as the airport is small with only 1 baggage carousel.
We chose to fly Air NZ via Auckland due to the better flight schedules, but Virgin Australia also fly direct from Sydney & Brisbane. The flights were perfectly comfortable with very standard meals, and I saw glimpses why Air NZ were named airline of the year in 2015. There are plenty of accommodation options, but definitely worth a look are the beach fales if you want to try the simple life. They are dotted around both of the larger Islands and are usually less than AUD50 per night including breakfast & dinner. Fales come in all shapes and sizes, ranging from fully open fales to closed fales. We chose mostly the closed fales as they generally had better mosquito protection and were a bit more comfortable with proper beds and fans. The price difference is not that much for an extra bit of comfort. The meals are generally very hearty and you will not go hungry. There are plenty of more upscale options for accommodation but expect to pay Australia prices at these places eg Sinalei Reef Resort, Le Lagoto and Sherton Aggie Greys.
We hired an older style RAV4 from Samoana car hire for our trip around both islands and its definitely the way to go… and was more than happy with that except if you are looking to head up the Volcano at Mt Matavanu on Savaii. I would recommend a 4WD especially if it has been raining in the days before you plan to head up there. Although it is fun just to meet the 'crater man', who looks after the road up the mountain. The speed limit around the islands is only 40km in the villages and 56km for all other roads but once you settle into island life, that is fast enough anyway as it doesn't take too long to get anywhere. Most roads that you will be driving on will be sealed anyway. Tip: If you are travelling from Upolu to Savaii, pre-purchase your ferry tickets a couple of days before especially if you have a vehicle to take across. You can pre-purchase them at the office in Apia (Samoa Shipping Company). Try to get on the larger vessel as it is more comfortable (Lady Samoa II) than the other ships.
Upolu: This is the main island in Samoa where the capital Apia is situated. Apia is a small town compared to Australian cities, but has many of the same amenities… even McDonalds, but has a very Island feel. We found a great juice bar called Krush and they served ice cold juices in all sorts of combinations. It's a little out of town, but well worth the drive. On Upolu we stayed at Tafua Beach Fales, which was a real treat and also spent a few nights at the Sheraton resort near the airport. One day we just jumped in the car for a round island adventure, stopping at many of the beaches for a swim on the way. The whole trip took about 8 hours including a few stops, and was a great way to interact with the local people. Wherever you go they are always smiling and welcoming you to their village.
5 top things to see on Upolu: 1. Apia 2. To Sua Ocean Trench 3. Robert Louis Stevenson Museum 4. Beaches at Tafua 5. Relaxing massage at a touch of Samoa (next door to Krush Juice Bar) A couple of recommendations for dinner in Apia – Rokos & Italianos Pizza.
Savaii: The bigger of the 2 islands, but the least inhabited, this island screams relaxation. There are only a few shops at the ferry wharf and then only dotted around the road, so stock up before you leave town. There are a couple of petrol stations but you don't want to be caught short. In Savaii we stayed at Janes Beach Fales in Manase, Joelans Beach Fales and the Savaiian Hotel. I would not recommend Joelans Beach Fales as we got eaten alive my mozzies as the mozzie nets were riddled with holes. Janes Beach fales didn't seem to have any issues with the dreaded Mozzies and the Savaiian hotel had fly screens all around. The only downside at the Savaiian was that it was on the bay and no beach as such. The beach at Manase was stunning and easy to snorkel as the reef was very close to the shore at low tide.
5 top things to see on Savaii: 1. Salealua Lava Fields 2. Afuaau Falls 3. Alofaaga Blowhole 4. Falealupo Rainforest Reserve 5. Manase Beach
There are very limited dining options on Savaii however there was a great Pizza shop near Manase opposite the Le Lagoto resort.
One thing you will really notice in Samoa are the people and their churches. There are approximately 180 different villages dotted throughout the islands and in every village there would be at least 4 churches in each, and when I say churches, they are more like to size of our cathedrals. They are so large and ornate, you cant help but notice them. Most of them you are welcome to have a look inside, and if you are invited to Sunday lunch by your hosts then you are about to experience a real Samoa Feast.
Samoa is a great destination if you just want to try and relax and escape from the world. Internet and wi-fi is available at most places but my advice is to steer clear of any technology so you can absorb the real Samoa. I would highly recommend a minimum of 10 nights in Samoa, which will give you plenty of time to visit both island and really take in the majesty of Samoa and its people. If you only have 7 days or less, would recommend just one island but stay at a couple of different places.