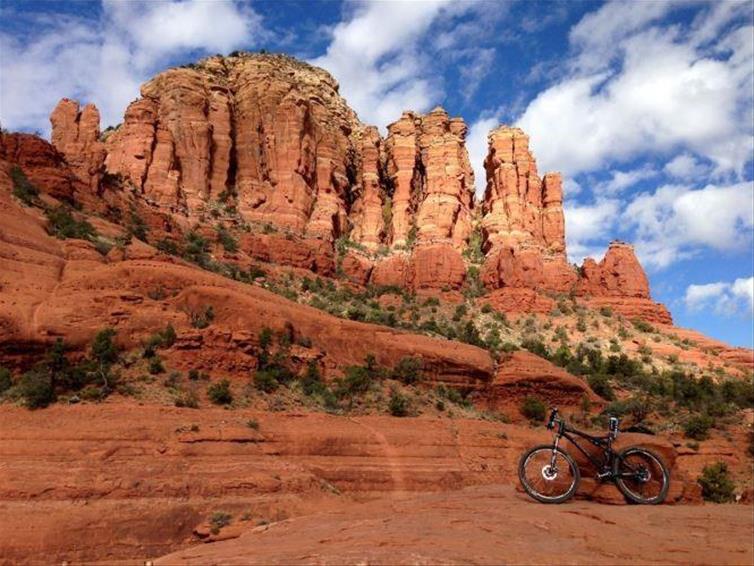 Sedona, is one of the hidden gems of Arizona. Only 2 ½ hours drive from both the Grand Canyon, and Phoenix, be sure to put this place on your itinerary when you are next travelling to this part of the world. We visited as part of a road-trip we did from Las Vegas to Phoenix, and was definitely one of the highlights and surprises.
Better known as Red Rock country, you can immediately see why. As you edge closer to the town, you start to notice that everything starts to turn red and then you stumble upon some of the most magnificent red rock structures you will ever see. Some of the great rock formations include Bell Rock, Cathederal Rock, Chapel of the Holy Cross & Oak Creek Canyon
Fun Fact - Sedona has more day spas than restaurants, so if you love to spend the day relaxing at a day spa, this place is definitely for you. We spent the afternoon at Namti Spa and they definitely managed to get rid of all those aches and pains and left me feeling like new again.
There are also many healing centres that offer spiritual and personal enrichment. Apparently people travel from around the world to experience these swirling centers of energy that are conducive to spiritual healing, meditation and self-exploration in Sedona. It is a very chilled out place with lots of friendly locals.
There are a great choice of hotels in Sedona. We stayed at the Bell Rock Inn which was a great resort and had a fantastic pool, which was perfect for those hot desert afternoons. The rooms at this property are apartment style, so plenty of rooms for the family.
Sedona is loaded with bakeries , delis & cafes. A favourite was Wildflower Bread Company. Not only did they have delicious artisan bread and snacks, they did a great breakfast & coffee as well. Definitely stop here for a while
There is a vast array of dining options from local diners to fine dining restaurants. The favourite for me was Cucina Rustica, a great little Italian place just south of Sedona. They served good heart rustic Italian food and the place was packed, even on a Tuesday night. The menu changes often, but the lasagna is always on the menu!