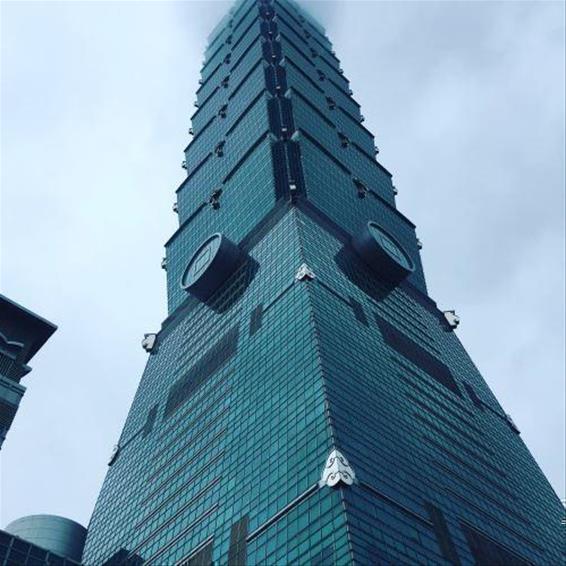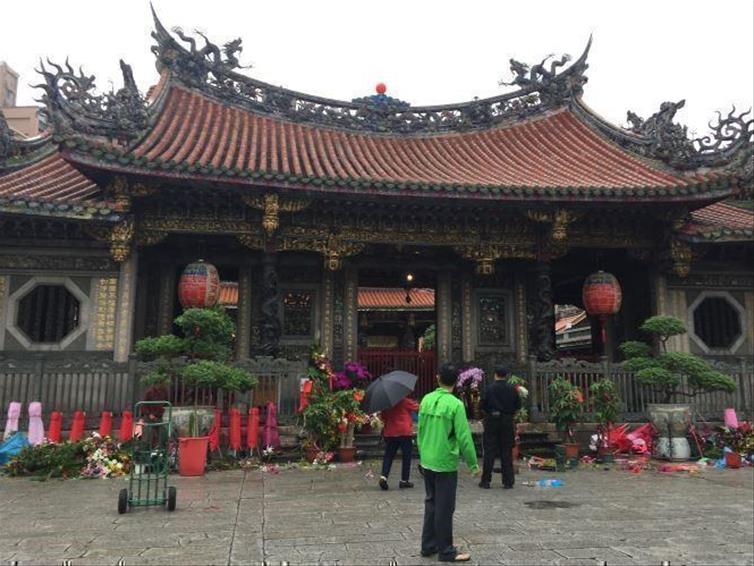 Most people think of Taiwan as being highly industrialized with lots of high rise buildings. I was very surprised when we left the city limits of Taipei, what we found was lots of open space, plenty of greenery and some stunning scenery.
Below is a shortened version of my 5-day trip to Taiwan. I hope you like it.
Day 1
After an 8 1/2 flight from Australia we touched down in Taipei early this morning. We headed straight out of the city and visited one of the most important temples called Mengjia Longshan Temple. We were lucky enough to see part of the morning prayer session. After the temple, we headed 1 1/2 hours to the north to Yilan Provence where we visited the Lan Yang museum. This museum is dedicated to the traditional ways the Taiwanese people look after their environment and farming history. After a lovely lunch at Lan Sea Restaurant we headed off to Kavalan Whiskey distillery and Mr Brown Coffee for a tour and some samples. Mr Browns coffee is the Taiwanese version of Gloria Jeans – decent coffee.
Our overnight accommodation is at Hotel Royal Chiao Hsi Spa. Beautiful hotel with hot springs to sooth those tired feet.
Day 2
Today we left Yilan county and headed to Taroko Gorge. We wound our way down the scenic coastal highway, passed the crayon factory, taking in the stunning coastal views, cliffs and mountains. We stopped off at a couple of scenic lookouts and then off to the gorge. We walked through the enormous gorge with sheer cliffs and stunning views. We stopped for lunch at Leader Village for some local food and after meandering through the gorge, we arrived in the late afternoon to our hotel
Our overnight accommodation is Silks Place Taroko. A stunning hotel at the edge of the gorge with perfect views from the rooftop pool deck. To end the evening, we enjoyed a lovely meal and some indigenous music
Day 3
An early start this morning saw us head up to Xiang de temple for a final bird's eye view of the Taroko Gorge. After a short walk, up the 226 steps to the top, the views were spectacular and well worth going up. The golden Budda was amazing. After a delicious buffet breakfast (except the stale Coco Pops) we headed south toward Hualein. We stopped by Lalan restaurant for a great lunch. Ironically, our Eco-tour of the wetlands was cancelled because it was too wet. It has pretty much rained all day.
Our overnight accommodation is Promisedland Resort for a quick site inspection and a trip around the property by boat. The resort is set on 10 acres and everything is big, including the rooms, all which have a balcony view of the lagoon/pool. There is a great waterpark which the kids would love.
Day 4
Today we leave the Promised land for our 2-hour fast train journey to Taipei. The fast trains are similar to the Bullet trains in Japan. On arrival, I to Taipei we head off to lunch at Le Blu d'or. I know it sounds French but it's definitely German. The pork knuckle and sauerkraut gave it away. After lunch, we headed to the Grand Hotel for check-in. I nearly got to ride in the lift with the Taiwanese president but his security detail made me exit the elevator and walk down the stairs?! We headed out late in the afternoon to the Royal Palace Museum for a wander thru the important relics from the Tang Dynasty and many calligraphic pieces from back in the day. We also visited the jade cabbage and the meat shaped stone, which are the 2 of the most popular pieces of the over 700,000 in the museum. Who would have thought!
A sumptuous dinner of local Taiwanese cuisine at Silks Palace Museums restaurant filled out bellies for our expedition to the night market. This is probably the biggest market I have ever seen. They pretty much sell everything you want here. There is also rows and rows of street food stalls as well as a side show alley, so you can win stuffed toys rather than buy them. You can definitely shop until you drop at these markets.
Our accommodation for this evening was the Grand Hotel. A landmark hotel with great views of the city and amenities you would expect from a 5-star luxury hotel. They even have a 50-metre swimming pool.
Day 5
Well today is our last day in Taiwan and we had a jam-packed program.
We headed off to the Cheng Kai Cheik memorial, which is where we learned about Big China & Little China. Did you know that Taiwan (little China) is also known as the Republic of China and was a founding member of the United Nations until Big China took over their seat? A really interesting museum under the memorial with lots of interesting info on Taiwan.
We then headed off to check out Taipei101, which is the highest tower in Taiwan and 8th highest in the world. But before we headed to the observation deck we descended to the basement to check out the Michelin star dumpling house that served the most superb dumplings I have ever tasted. You can watch the chefs making the dumplings and they are so quick. If you don't have a booking, you can be waiting up to 2 hours to get a table.
When we finally we got to the top of Taipei101 and all we could see was the clouds that were surrounding is, but I imagine the view was spectacular. We headed off to Wen Pen Fu markets for our last afternoon of shopping and then our guide took us out for a final local Taiwanese favourite - beef noodles and pancake. Yum-yum the serving was so large most people couldn't finish it... And all for around $10.
Unfortunately, our time In Taiwan has come to an end and it's off to the airport for our China Airlines flight back to Brisbane.
Top 10 Trip Highlights 1. Taipei 101 2. Din Tai Fung – 1 star Michelin dumpling house 3. Shilin Night markets 4. Taroko Gorge 5. Royal Palace Museum 6. Kavalan Whisky Factory 7. Silks place Hotel 8. Royal Chiao Hsi Spa 9. Bullet Train 10. Cheng Kai Sheck Memorial
Things to consider – We went in early November, which was wet season, so better to go April to September.