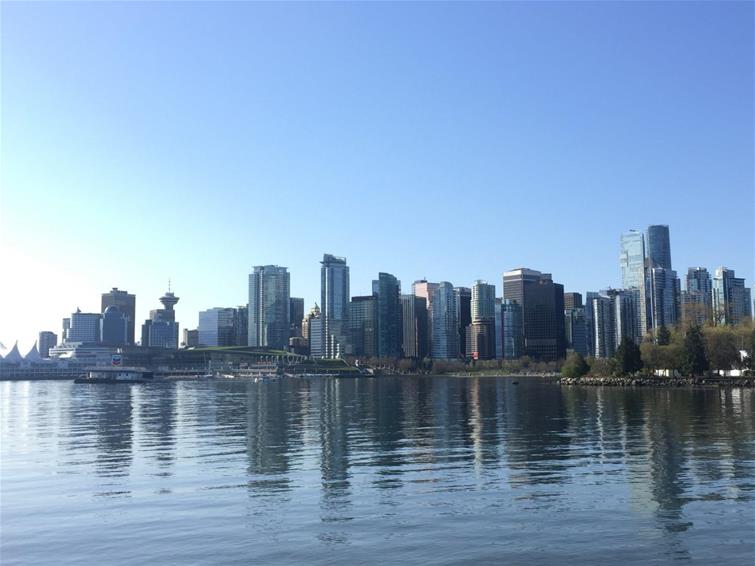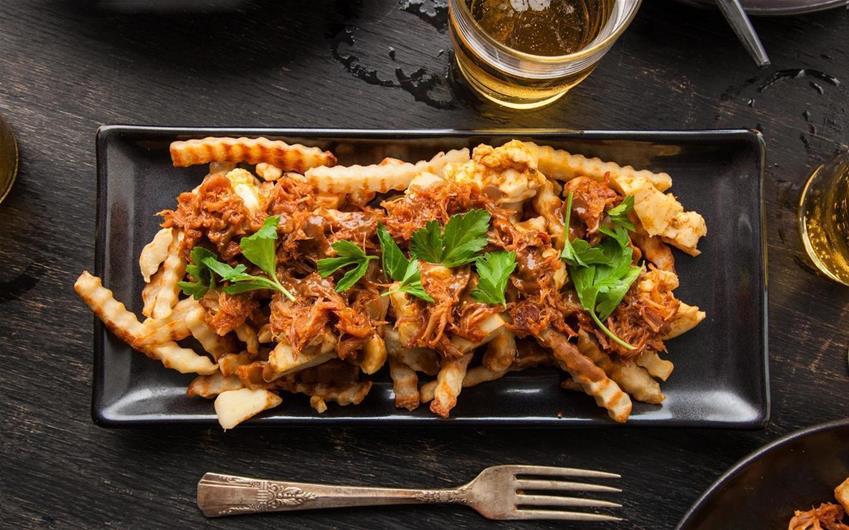 I am so happy I got to tick this off my bucket list. What an absolutely amazing trip I was lucky enough to travel on. A massive thank you to Tourism Vancouver, Rocky Mountaineer and Tourism Alberta for looking after me so well- this truly is the trip of a lifetime In Australia we have are predominantly a beach culture, loving the beach and the warm weather, I don't think I could truly appreciate the other side of the weather spectrum until now.
Now I'm not sure if it was the friendliness of the Canadian people that made me fall in love with Canada or it was the mind-blowing scenery that was all around me for over a week, or a combination of both, but Canada is definitely back on my list of Top 5 places I've visited. I did visit Vancouver about 20 years ago and was pretty impressed back then, and things have really changed that much, except for their desire to be the 'greenest' city in the world. It's still super safe and super clean, flat and easy to walk around and has a great public transport system. Ok so I arrive at 7am (on-time) on my direct Air Canada flight from Brisbane in my shorts and t-shirt to a beautiful sunny morning, although a little crisp at 3 degrees. Thankfully I packed all the warm clothes that I had, although that is not many considering I live in the Sunshine State and it rarely gets below 20 degrees in the coldest part of winter. Getting through customs was a breeze. I thought about getting a nice warm shuttle bus into the CBD but then remembered there is a train that goes directly into town and only takes about 25 minutes. So off I went in search of the station which was located around 100 metres from the terminal. So, still in my summer gear I braved the dash across the road and up the escalators and jumped straight onto the waiting train. There I was sitting there surrounded by people with scarves, ski jackets, beanies and probably their thermals as well. I can only imagine what they were thinking. The cold didn't really hit me until I got to the other end and had to walk 10 minutes to my hotel (which I walked past – so really took me 20 minutes). By the time I made it to the hotel, my nose was running and I was sneezing like a trooper, but the temperature had doubled to 6 degrees by this stage – almost heatwave conditions. Thankfully the hotel had my room ready so I was able to go in and turn the air-con up to 25 degrees and warm up. I was pretty sure I would need to go out and buy some warm clothes at this stage, so I was looking at the map and trying to remember the places to buy some cheap warm clothes, as I really only needed them for a few days.
I head out to check out the area to see what was close by. I quickly found the 7\11 store and a café that served awesome baked goods, with pretty good coffee as well. (Breka Bakery & Coffee – open 24/7). There was a whole heap of take-away places and cafes in the area, actually they were pretty much everywhere I went around the city. I was reading about the Canadian Specialty called Poutine, so I set out in search for the best Poutine in town.
I definitely did my 10000 steps that day. After a short nap, I was off to reacquaint myself with this fantastic city. First stop was the Vancouver Lookout, which offers spectacular views in every direction. It was such a clear day. I could see Vancouver Island in the distance. Even though it was the end of April, the mountains across the harbour were still covered in snow. WOW.
Once I got myself orientated, I went for a wander through the trendy cafes and restaurant precincts of Gastown and Yaletown. Loads of interesting buildings and converted warehouses, and the public Library modelled on the Colosseum in Rome. Of course, I had to stop and wait for the steam clock to go off and get a couple of snaps. As I wandered along I noticed a whole row of cherry blossom trees in full bloom. Vancouver is home to the 2nd biggest cherry blossom festival in the world… I bet you didn't know that. The best time to visit Vancouver for Cherry Blossom season is the beginning of April, so I was a week late, but the trees were still pretty spectacular. Whilst I wandered through the Cherry blossoms I stumbled into the dodgy part of town on my way through to the False Creek area, which housed the Winter Olympics athletes village and Science centre. It was suck a lovely afternoon – about 12 degrees by now, I jumped on the little ferry. Now when I say ferry, the AquaBus holds a maximum of 12 people in each ferry, so pretty cosy, but very scenic trip of about 20 minutes as we putted down the creek toward the famous Granville Island Markets and the end of the line.
I wandered around the market for a while. A great place to pick up your souvenirs, with lots of locally made arts and crafts and great artisan foods on offer. This is a great pit stop for some lunch and a beer or wine. By this time I had pretty much decided that I couldn't be bothered to go shopping for any warm clothes and I would just have to suck it up and deal with it.
After a bit of googling, I discovered that the "best poutine in Vancouver" was a little hole in the wall place called "Mean Poutine" in Nelson Street, about 2 minutes walk from my hotel. I opted for the pulled pork poutine, which was delish. So for those of you that don't know what poutine is… well it's a tray of French fries, loaded with cheese and gravy with whatever topping you would like. It's a bit like McDonalds loaded fries, here in Australia… only much, much better. The poutine certainly goes well with an ice cold beer! And its not the only poutine I get to have on my trip… More about that later. Now all I needed was a nice long sleep to help recover from my Jetlag.