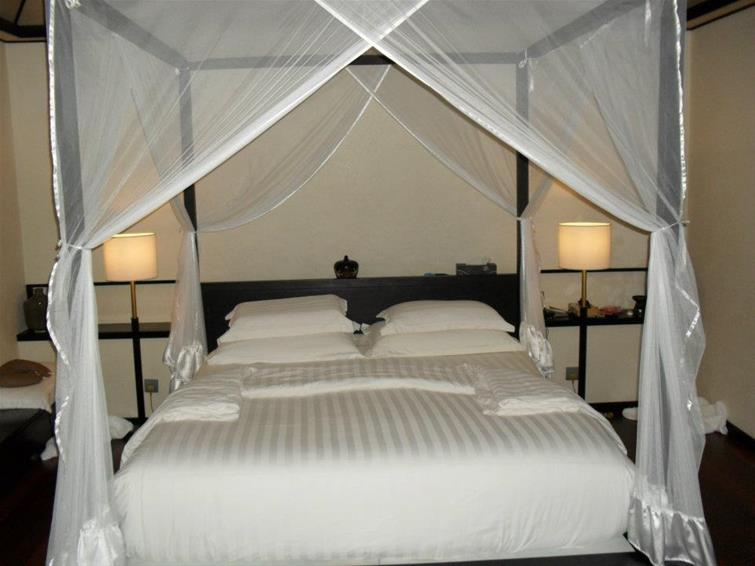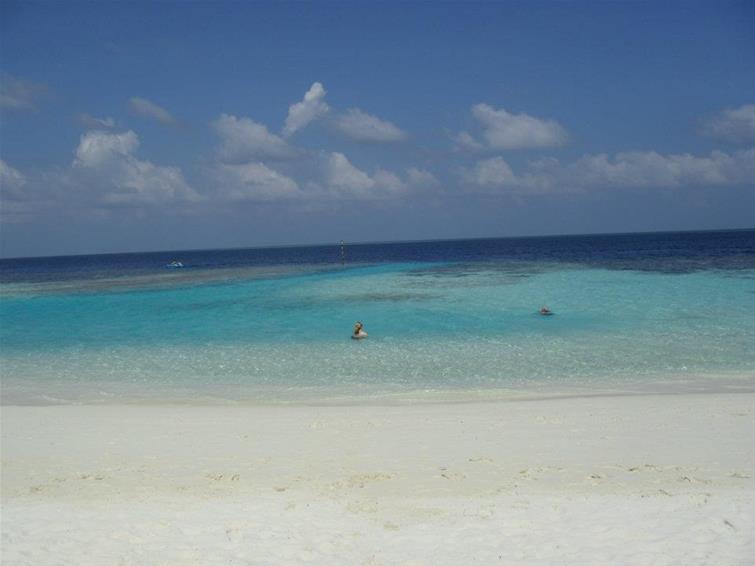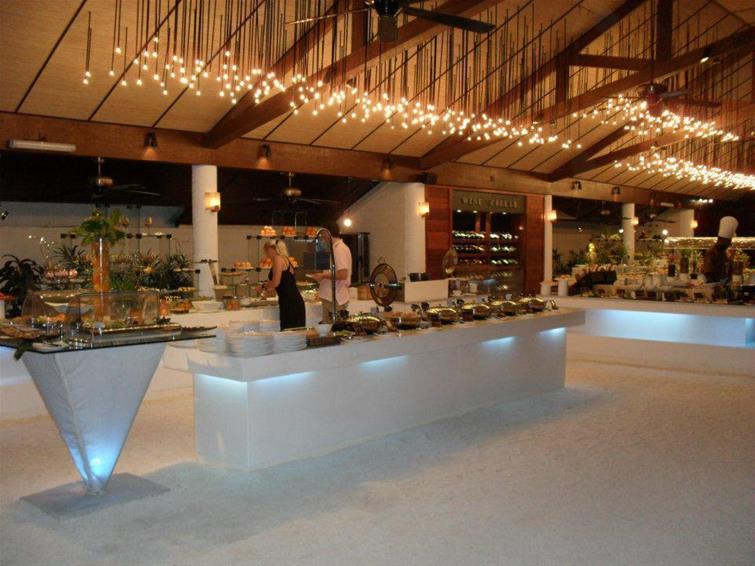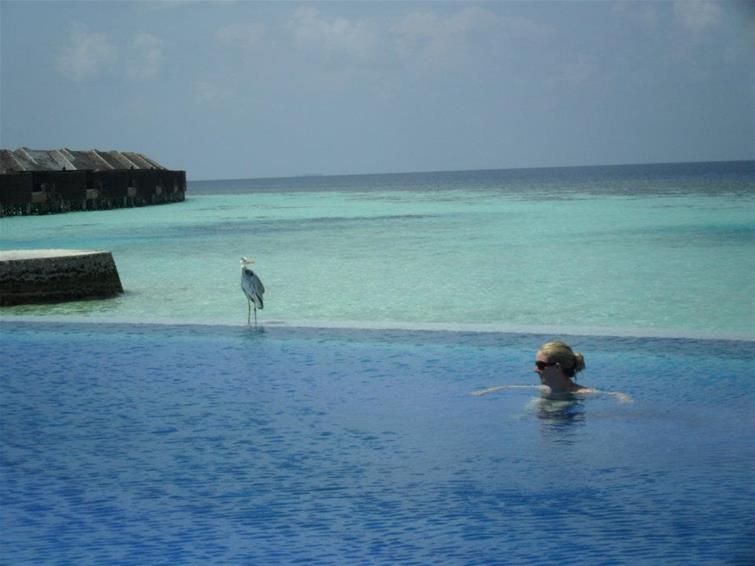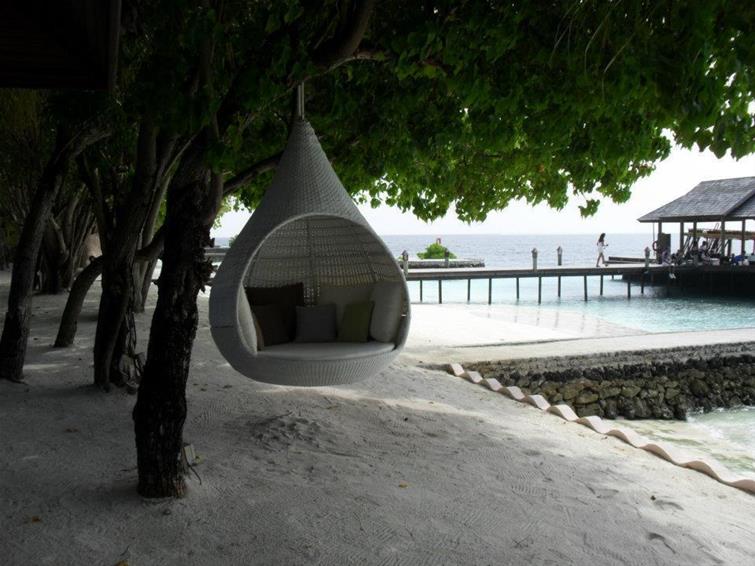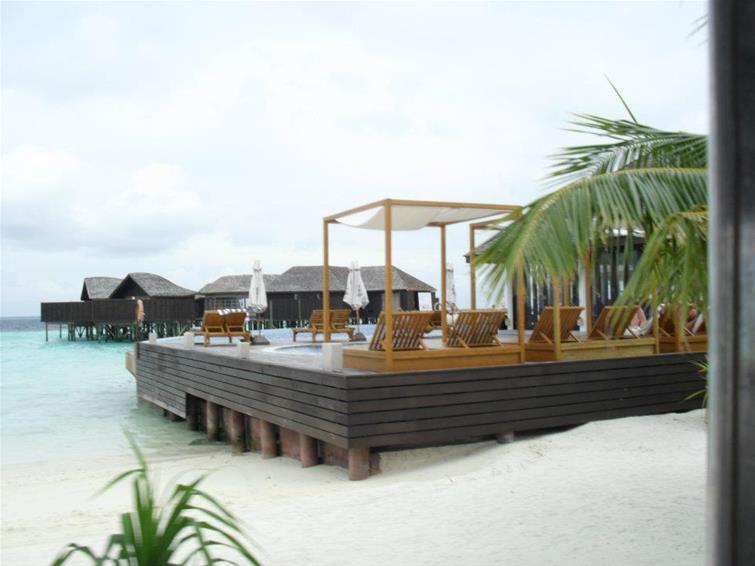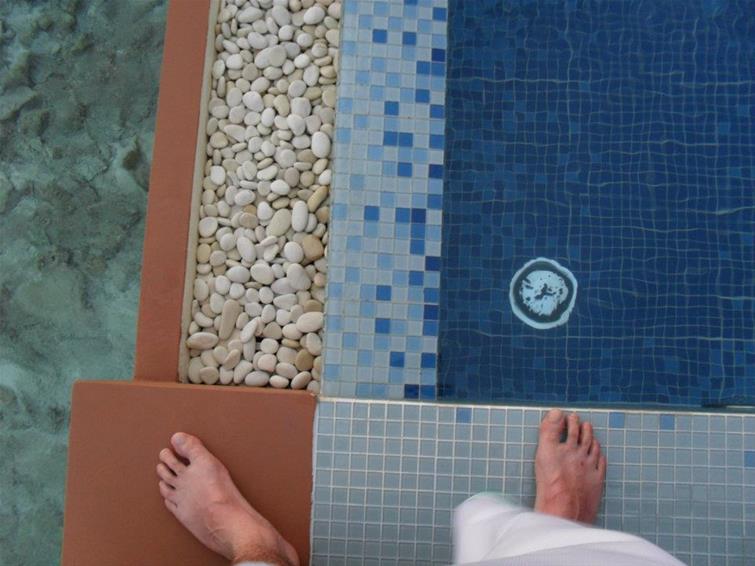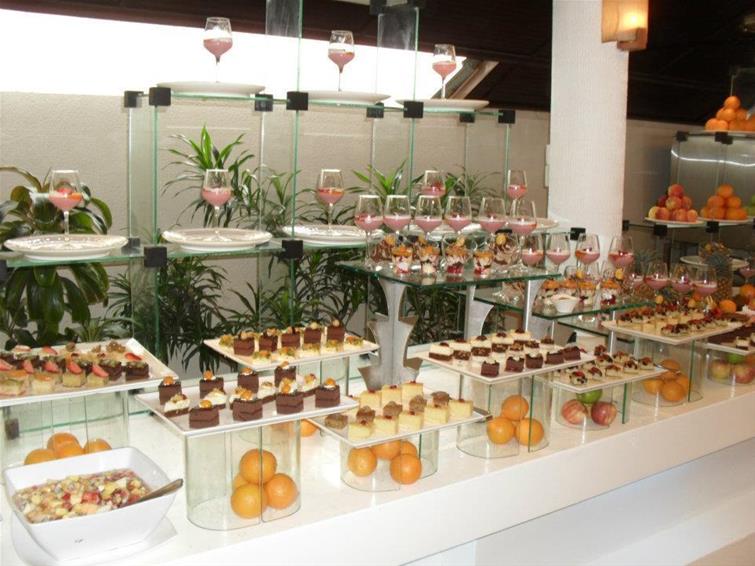 I saw in the press that Lily Beach Maldives have been voted the #1 All-Inclusive Resort in Asia and also the #14 All-Inclusive Resort in the World at the Trip Advisor Travelers Choice Awards! The reason this was special news to me is because it brought back memories of our incredible Honeymoon there seven years ago.
When Warren proposed, I'm not gonna lie, I started Honeymoon dreaming straight away! Being in the travel industry, I had often wondered where I would be jetting off to on my own honeymoon, and I was EXCITED! I had been booking the most amazing client honeymoons for ages, now it was my turn! I had been so lucky to have stayed in some fancy hotels around the world - I knew I would have to choose wisely if it was to beat those! I was overwhelmed with choice - there are sooooo many incredible properties in the Maldives there was lots of Five Star properties!
I was dreaming of a property that: • was as all-inclusive as possible (we knew that with all the wedding expenses, we would probably not have too much left over for fine wining and dining. And we wouldn't have to restrict ourselves by trying to stay within a budget). • We could stay in an over-water villa (we even had a plunge pool but I will tell you about that later!) • Had white sand and really good snorkelling and water based activities • Had amazing food and drink
And Lily Beach fit the bill so we went ahead and locked it in! It had amazing reviews, and I had booked if before for raving clients. The 'all inclusive' inclusions are impressive at Lily Beach - it offers a fantastic array of goodies such as fine dining experiences, dreamy excursions, sports activities and high-quality premium wines and spirits.
TIP - It's super important to compare quite closely the different resorts all-inclusive menu's- some properties include a lot more than others. Some properties only allow you to have a small choice of menu items and then there are huge surcharges for others. Some include alcohol and some don't, some have restrictions or caps (we were looking forward to some honeymoon cocktails – and if these weren't included it would have been super expensive!)
We flew by seaplane for 40 minutes (the views were amazing!) We moved onto a small boat and soon enough where whisked onto the gorgeous white sands of Lily Beach Resort & Spa. I knew right then we had made the perfect choice! It's that first impression when arriving that made me feel that way - everyone was so lovely, big smiles and the place was divine – it was a gut feeling! We checked into our villa, were driven there by cart, told about the villa and resort - and then we hit the pool.
We stayed in a Deluxe Water Villa which was over-the-water villa with private plunge pool, the room was stunning and stylish, and very private too which was great. Soaking in the uninterrupted views of the endless blue and sipping on wine (from the all-inclusive mini bar) – we were in heaven! And we were married!
The Villa even had a glass floor section where you could see straight through to the reef, and lots of colourful fish. This really topped off the Over Water experience. It was really nice to be able to relax in the Plunge Pool after a morning of snorkelling or spa.
the sand is soft and white, and because Lily Beach is a barefoot resort, the sand can be felt between your toes even while dining and it adds a relaxing element to it, who would have thought! The beach was lovely and also very relaxing with hammocks, comfortable and modern loungers, and all-inclusive beach service. We spent A LOT of time at Aqva Bar which is where the Infinity Pool sits. This is a great chilled area and is an adults only 'Quite Zone'. It has some delicious food (a la carte lunch available) and snacks, great coffees and juices and that view over the infinity pool is truly memorable. The warm ambience keeps going well after sunset here too, so we often visited for after dinner cocktails and swimming too ??
The food is top notch and they really can't do enough for you. The main restaurant Lily Maa is massive, and everything was delicious. Here we enjoyed exquisite breakfasts, some amazing buffets and fun theme night dinners, all with the sand between our toes. The package included one special dinner at the specialty restaurant Tamarind. This was super romantic! We had a table that was extended over the water, truly spectacular. The cuisine here is from the Orient and India – we chose some Thai dishes that were to die for! Another restaurant Les Turquoise D'Aqua – it's five-course degustation menu left us speechless (while not included in the all-inclusive it's a must)! They also have a fun Teppanyaki restaurant and Vibes bar on the beach (we didn't really frequent this one as this was where the kid's amusement and playground was, and that was pre-kids). The Sprit bar was great too – the bar staff fantastic, friendly and talented!
Absolutely everything at the Resort was top notch – The Spa was quality, relaxing and we really were looked after and fussed over. In the couple's spa room, there was squares of glass floor underneath the massage table where you look down into the Ocean. Watching the fish swim by during your massage = bliss. There is a huge spa and wellness focus at the resort offering such a choice of different treatments and packages. The private bath on the Spa deck overlooking the ocean, rose petals, heaven! 100% luxury.
This truly is a luxury, carefree holiday and I love including Lily Beach in my options for not just Honeymoon clients but for families and well ….. everyone really.
If Maldives is on your list, and you like the finer things in life, I can take you HERE. And you can reminisce about the memories forever too like I do!
Thanks Lily Beach for giving me the most amazing Honeymoon memories to cherish forever!