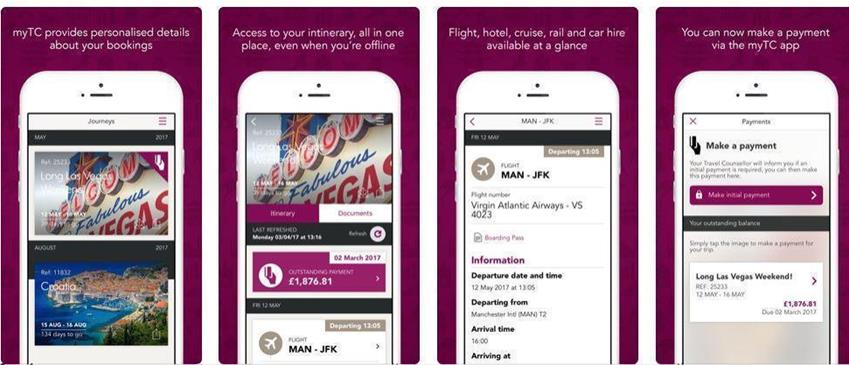 I wanted to share with you our amazing myTC App, this is where my clients can view their quotes, bookings and so much more.
Here at Travel Counsellors we know how important your personal Travel Counsellor is to you for all your travel plans. Well, now you can even take yours on holiday with you (in a virtual sense anyway!). myTC has been cleverly designed as a personal extension of your Travel Counsellor that will always be with you, wherever you are in the world.
myTC provides a wealth of travel inspiration and personalised booking information. You can access quotes, request bookings, make payments and it even gives you a countdown of the days until departure to get you excited about your upcoming trip. It also lets you share your journey and Travel Counsellor's details with others on social media too.
During your travels, it provides access to all your travel documentation and itineraries (even when you're offline), and you can contact your Travel Counsellor at the touch of a button anytime, anywhere. It will also show you time changes and gate changes for your flights and updates. It really couldn't be easier.
I am so proud to be able to offer the best travel tech to my clients, if you don't have the App let's get you set up, and if you are thinking about booking your travel with me, let's talk about how the myTC App would work for you.
Hannah Foster Travel Counsellor