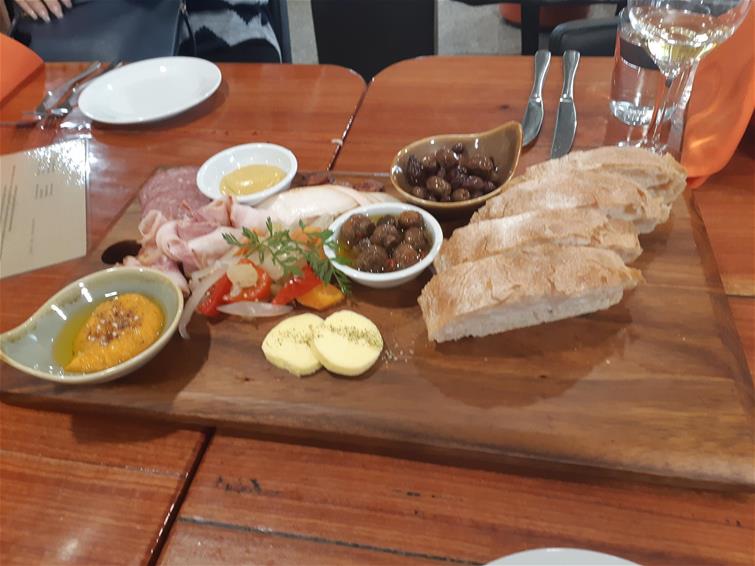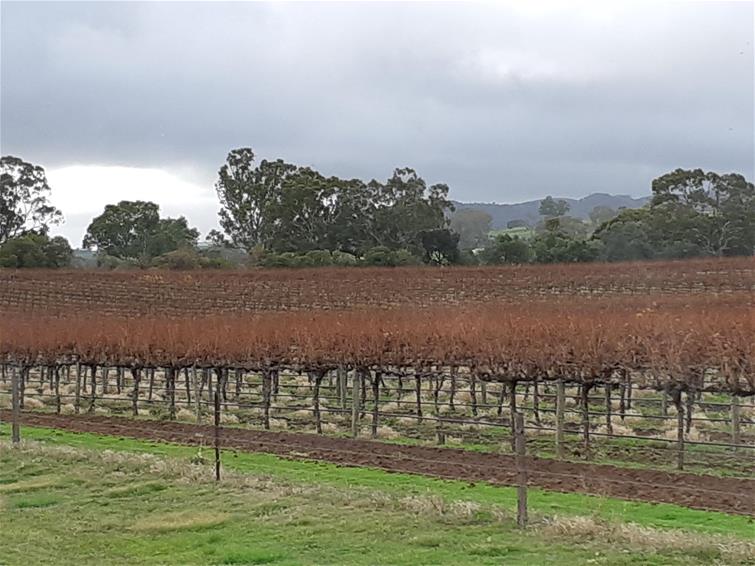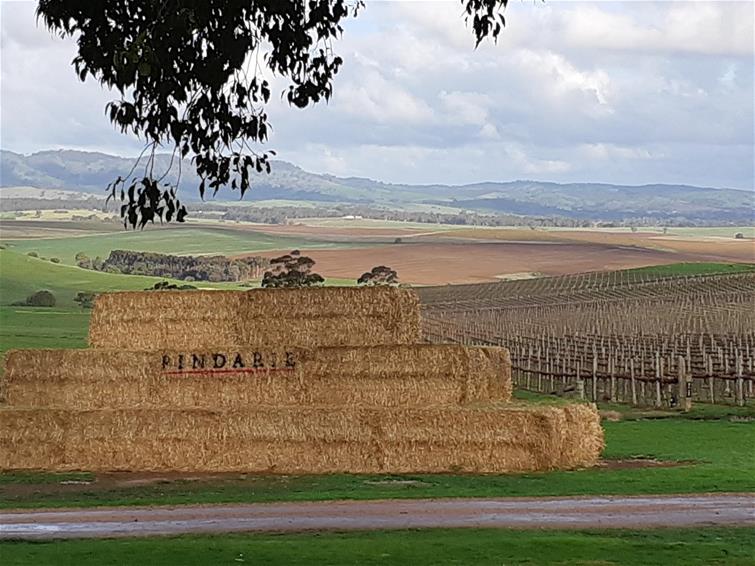 Started this tour at 8.30am pick up at the hotel and off for a fun day. After winding our way to the Barossa from Adelaide city we arrived at our first stop which was this little family owned boutique winery called Te-Aro. What a stunning place to go to very homely and welcoming. We had morning tea and then the wine tasting started. WOW is all I can say and I wanted to buy a bottle of each however restrained my self and only purchased a bottle of the Pruner's reward Fortified.
Next stop was Maggie Beer's farm where we tried to taste all of her products. I only purchased 8 jars of produce this time however OMG the food was fantastic and well worth buying and eating so if you have the chance please buy some.
Onto the next stop, which was Lambert's winery for lunch. Here we ate even more food ( if possible). There were tasting platters on each table including local produce of Cheese, olives, meats, pickled vegetables and more. While eating this we did the wine tasting and again I had to restrain myself from buying more wine to bring home. Then it was relax time with more food - this time local beef with parsnip and truffle mash and chicken and chips. All wonderful food and wonderful company.
After more fantastic scenery we arrived at our final stop which was a winery called Pindarie. The wine tasting was held in a beautiful restored stable area and more food of cheese and biscuits to finish the day. Here is restrained myself to only 3 bottles of wine to bring home.
The area we visited is famous for all types of wines and I tried some fantastic Rose, Riesling, Chardonnay and Shiraz. The tasting have certainly changed my opinion on some of these varieties as I had experienced some I didn't like and had been put of them. Now I have opened my mind to trying more of them and see as they have changed so much over time and only improve.
Finally back to our hotel and another late night.