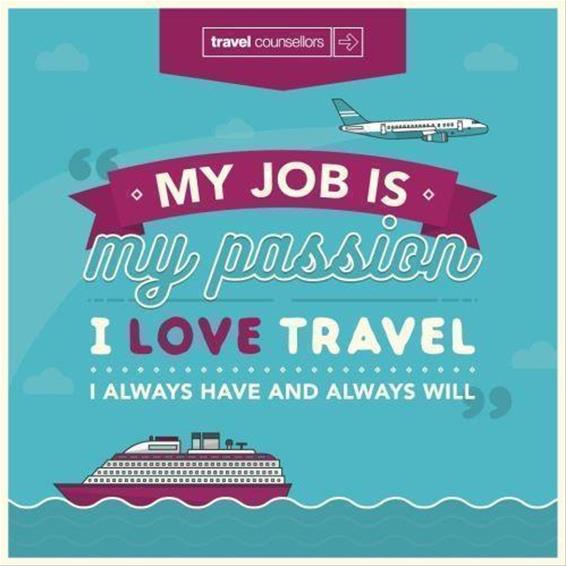 Well there is always so much to do prior to departing on your journey and here are a few reminders for you:
PASSPORT - Make sure prior to making your booking with your trust Travel Counsellor that you have a minimum 6 months left on your passport and always check if this is enough for the country you are visiting as it changes quite often. Passports can be obtained at short notice however it is very costly. Also check any visa's that may be required for entry into the country you are visiting.
INSURANCE: Always recommended no matter where you are going even if domestic travel as there are so many things that can happen and you need to be covered. Working in the airline industry for over 28 years I have heard so many stories and pleas for help. If you are relying on credit card insurance make sure it covers you for everything you want to be covered for.
ACCOMMODATION: There are so many ways to book accommodation, flights and car hire it will make your mind spin. The main thing to check is what the conditions are in regards to; changes, cancellations and refunds. Keep in mind if you book these yourself online through a variety of website you do not have the backup and support that you get when booking through a Travel Agent.
MONEY: It is always better to have at least a small amount of the local currency when you enter a country as not every place uses credit cards. For example in Amsterdam and the UK the only option is to pay by cash if hiring a Taxi as they do not accept Credit cards. Another thing to keep in mind is exchange rates and what the credit card company charges you when you use your card overseas. There are a lot of cards you can now access and load local currency onto so it saves you a lot of money in exchange fees.
SHOTS: Make sure you check with your doctor as to any immunisation you may need to go to a country or any immunisations that are recommended. Also if you are on any medications take them in their correct packaging and get a letter from your doctor to say you are on them. Better to be safe than sorry. Check with Travel Health section of the Redplanet website for further information.
DRIVERS LICENCE: Always check with the supplier if you do require an International Drivers license and also be careful if you are caught riding a motor scooter or motorcycle and you do not have an Australian license you may not be covered by Insurance. Better to check and be safe than sorry.
SMART TRAVELLER: Register for this before going overseas as it helps the Department of Foreign Affairs and Trade knows where you are and can check if you are okay. Doesn't take long to do and saves a lot of time in the long run.
PLAN: Take a photo of your passport, insurance documents, accommodation details etc and also send a copy to either a family member or friend in case you lose any of your documents. You can also download the TC App which covers your itinerary booked through Travel Counsellors.
COMMUNICATION: Check with your mobile supplier as to what options they offer for overseas and International roaming. Check around for other carriers as well in case you can get a better deal. Also download SKYPE and WHATSAPP as these can give you cheap options for contacting people when there is free WIFI.
HOME: Make sure your house doesn't look empty have lights on timer switches, get your neighbour to collect mail and newspapers etc.
PETS: Have you organised someone to look after them while you are away, a backup in case something happens to the minder. There are now plenty of pet minders around that you can find on the internet to come and look after your fur baby without the huge expense of a boarding kennel.
Okay that is all for now lots to think of prior to departing stay tuned for the next episode on Travel Hints and Tips.