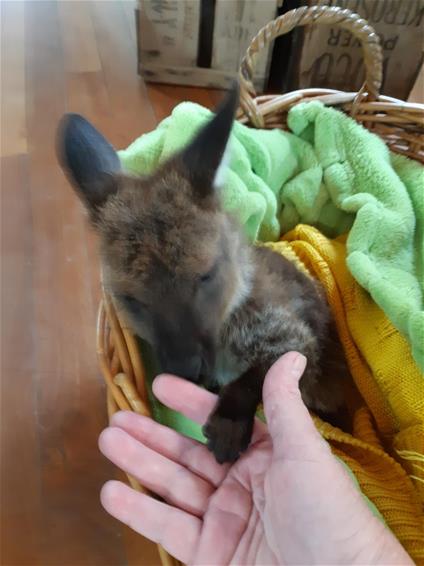 Wow what a tour. Even though it does start at 6.10 am and doesn't finish till about 10.30pm it is worth the time. Hotel pick up and off we go down Cape Jervis - about a 2 hour drive. Once there we board the ferry and head over to Kangaroo Island which is a 45 minute trip and on arrival your buses and tour guides await you.
First stop was the Eucalyptus Distillery where Larry makes Eucalyptus Oil, Ti-Tree oil and Emu oil in a very rustic way. You will also learn how this and done and the conservation effects of it all very educational and interesting.
Next we were off to Vivonne Bay Bistro for lunch of Beef, Chicken, Potatoes and salad and of course dessert and all very very tasty.
Then off to Seal Bay to see the beautiful seals. There are a lot of options to see the seals so can cover a variety of fitness level and accessibility. I took the boardwalk walk option and saw seals about 2 feet from me on the sand dunes and several more close by and under the boardwalk. This does not include beach access however one of the other tours does so you get down on the beach with the seals.
The next stop is the Raptor Domain where you get to see. learn about and even meet a variety of birds up close and personal. I held an Owl, Falcon and others as you can see by the photo's.
Plenty of time here to do the true experience. Then it is onto the next stop which is Kangaroo Wild Life Park where we got to feed Kangaroo's, meet a wombat, pet the Koala's, meet another lot of native birds and see a huge variety of Australian native animals. Such a wonderful experience for both Aussies and overseas tourists.
Then we headed off for more food - of course and had the best pizza ever at Sorrento's - OMG unreal pizza. Then it was back to the ferry and head back to the hotel in Adelaide after one very satisfying and fulfilling day.