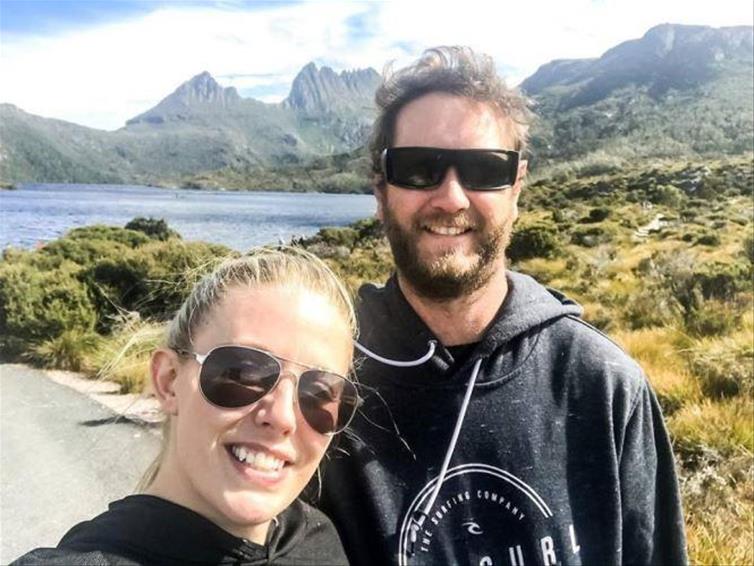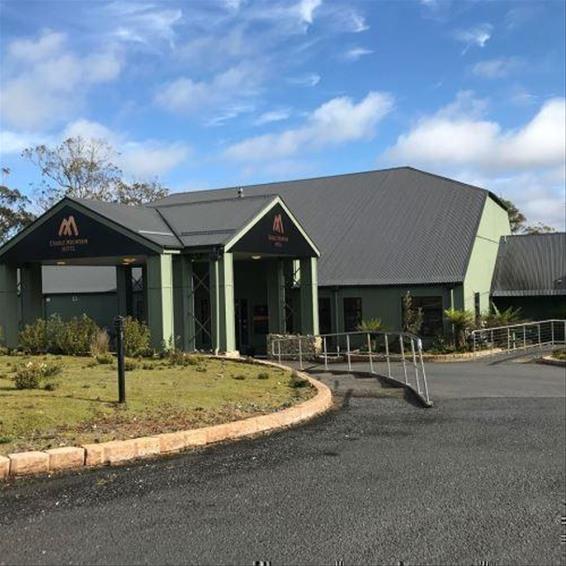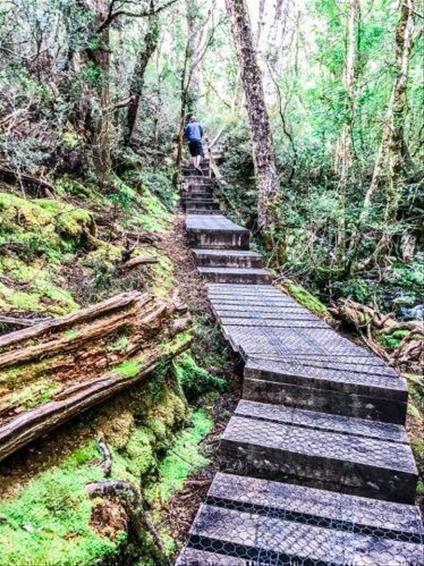 A spontaneous 1 night road trip to Tassie. What to do? …drive to Cradle Mountain of course!
Flying in to Tasmania from Melbourne could not be easier! No sooner had I opened my magazine it was time to land! A short 45-minute flight from Melbourne to Launceston… perfect for those that do not wish to spend a day travelling to the destination!
We hopped off the plane and collected the car that I had hired which was ready and waiting for us, not really knowing which way to head we synced my iPhone up to take us to cradle mountain. It's about a 2-hour drive from Launceston airport to cradle mountain but you can take your time and stop off at the small towns and villages along the way.
After having lunch, we headed to the Cradle Mountain park information centre, it cost $16.50pp for 24 hours access to the Cradle Mountain National park. With so many different walking tracks to explore you could easily opt for a longer park pass and take you time exploring this remote yet beautiful place! We headed down to Dove Lake (probably the most photographed area with Cradle Mountain being in the background). We took a walk down to the boat house, the tracks lead around the lake, so depending on how much time you have you can venture further along the track.
That evening we checked in to the Cradle Mountain Hotel. What a fabulous place to stay! Super comfy beds, great food whether you are eating in the hotel restaurant or opt for room service instead. Although it was summer it was still pretty chilly up there. They had the fires burning which gave it that winter feel all warm and toasty along with the thought of getting a hot chocolate with marshmallows! We ended up in the hotel bar instead, they had a great section of wines to choose from!
The following morning, we headed for the buffet breakfast which was included in the price of the room. It had a great selection or hot and cold food and catered for all nationalities. After breakfast, we headed down to the 'Overland Track' which headed up in to the highlands, passing creeks and waterfalls along the way. Some amazing views and if you are a keen hiker then you could walk the entire track which would take you approx. 6 days to complete. Make sure you sign the visitors book before you depart, so the park rangers know which direction your heading!
Unfortunately, our time at Cradle Mountain had come to an end as I had to meet a cruise ship in Burnie, driving along the road to Burnie we saw a sign for 'Guide Falls' it was only 2km from the road so we decided to go off and explore. We pulled up in the car park and walked over and thought it may not be much to look at since there was only a tiny waterfall, it wasn't until you got closure that you realised how deep the waterfall was. The path leads down and you can walk along right up to the falls. So, in the end the spontaneous right turn paid off! Burnie is a lovely seaside town, we had lunch on the sea front on a park bench overlooking the sea before heading to the cruise ship.
I'll be heading back to Tasmania's Highlands to do some more hikes and exploring, Cradle Mountain is definitely on my list to return to! I'd like to complete the Overland Track one day…. Who's with me?